&nbsp &nbsp | &nbsp &nbsp



Contact Information
Mailing Address:

Mehl & Reynolds L.L.P.
YORKDALE PLACE
1 Yorkdale Road - Ste. 200
Toronto, Ontario
M6A 3A1

Telephone Numbers:

Telephone: (416) 787-0681
Fax: (416) 787-7630





Location and Maps
Yorkdale Shopping Centre is located at Highway 401 and Dufferin Street and is served by the Spadina Subway line in Toronto, Ontario.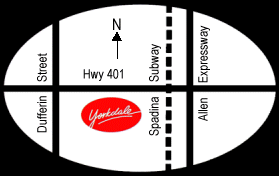 Search Google.ca